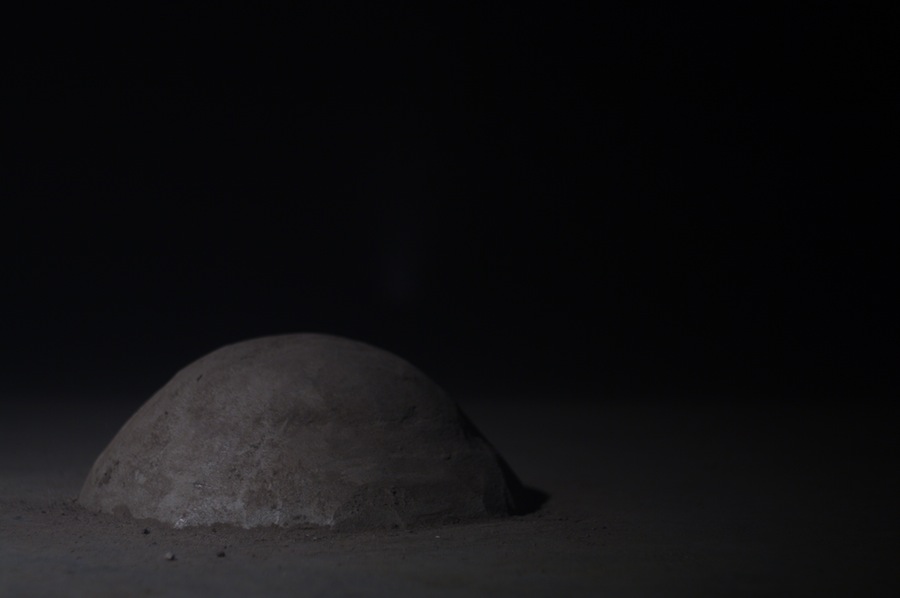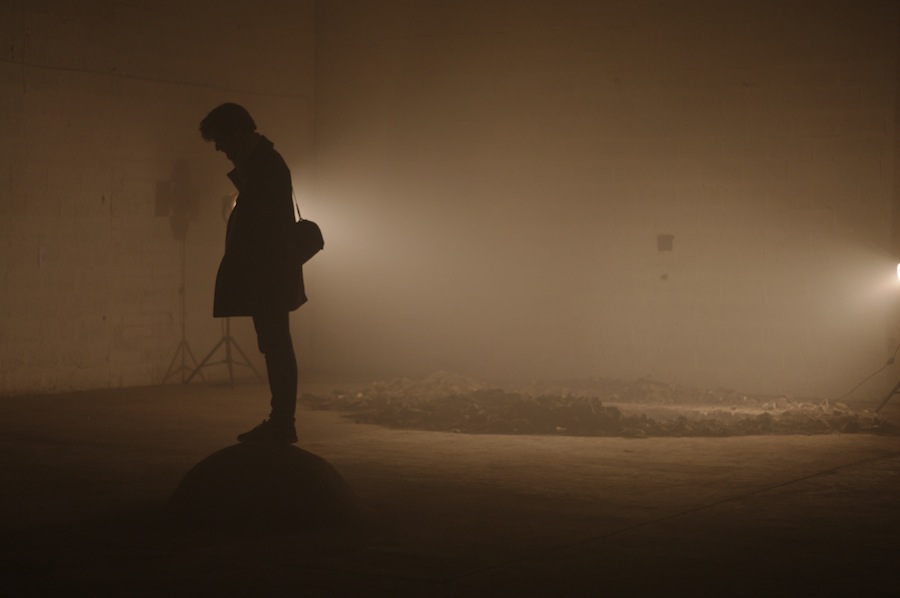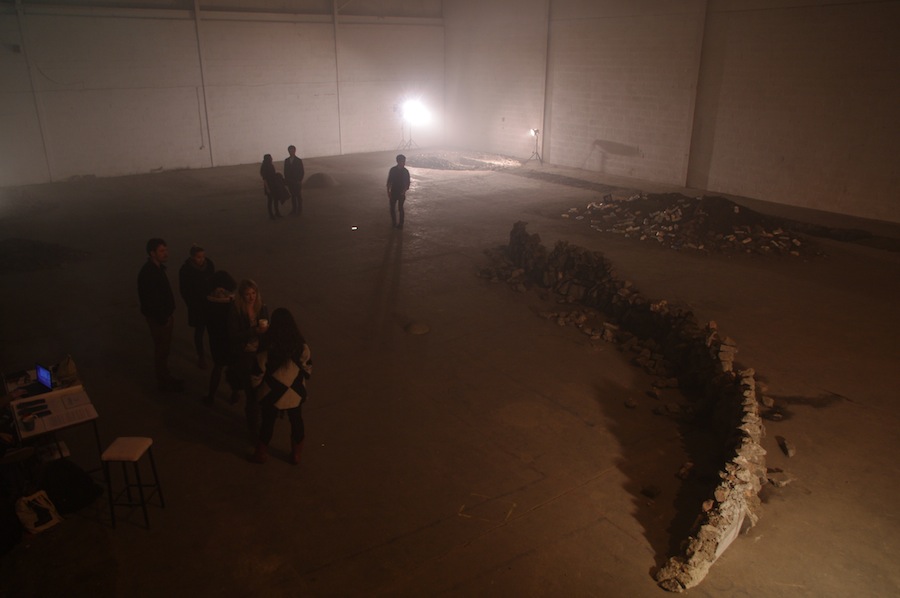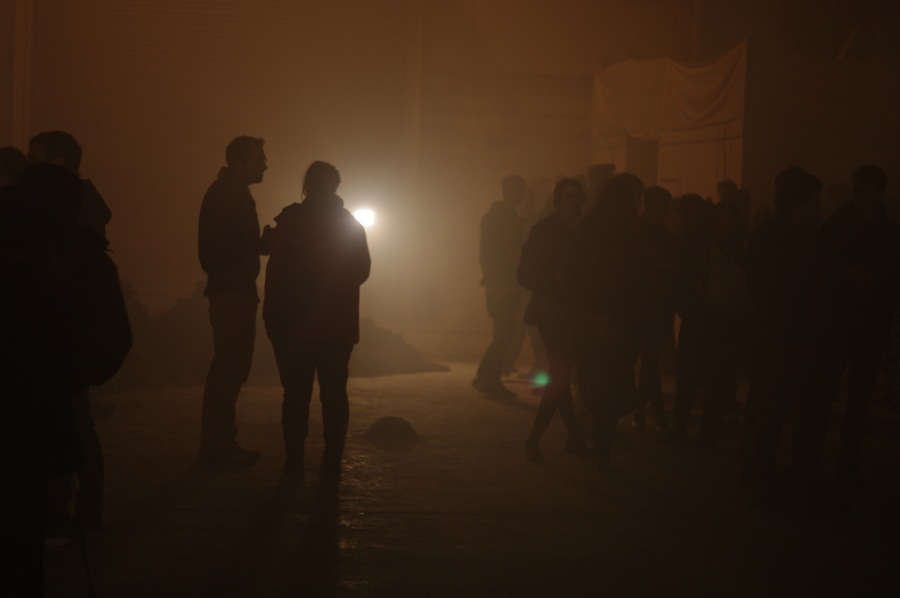 A concrete lump was attached to the floor. The lump was intended to trip the viewer whilst they negotiated the space.
For Underground, there was a large lump installed at the far end of the warehouse that was clearly visible and was lit by the lighting from neighbouring works in the show. This large lump presented itself as a sculpture and a distraction, or decoy, from other smaller lumps that spotted the warehouse floor.
The Underground show was a group show in Basic Space Warehouse in Dublin. 9 artists showed work within the theme of the sub terrain. The warehouse was dimly lit and filled with artificial smoke.. The show took place in November, 2011.
Participating Artists
Sara Amido - Kari Cahill - Peter Donnellan - Michael Fitzgerald - Greg Howie - Andreas Kindler von Knobloch - John Ryan - Daniel Toumey - Tom David Watt